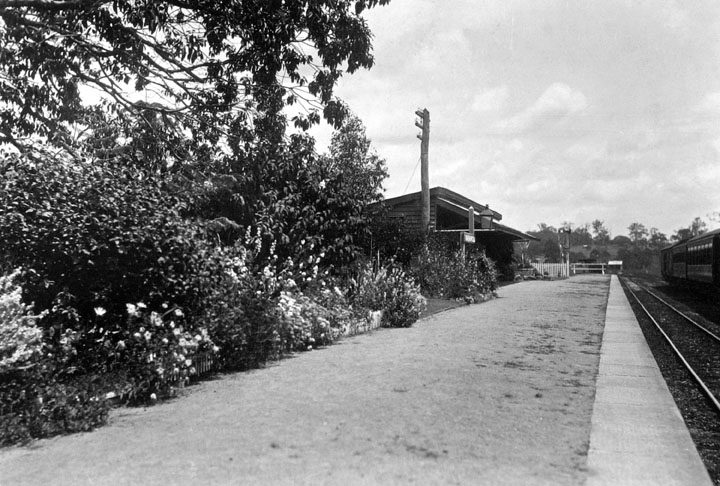 Queensland State Archives 1925 Narangba raliway station 1933.png
In its Aboriginal origin Narangba means small ridge this describes the area where the railway station with its associated township was situated.
Earlier it was part of an area referred to as Stoney Creek. The railway station was first called Sideling Creek Station. Only later was it changed to Narangba.
An award winning Development Control Plan has resulted in major residential interest in the areas of Narangba and Burpengary with infrastructure matching the growth. An industrial estate which provides all services required by manufacturing and general industry, takes full advantage of the shire's transport links, with sites on both sides of the Bruce Highway.
Source: www.moretonbay.qld.gov.au