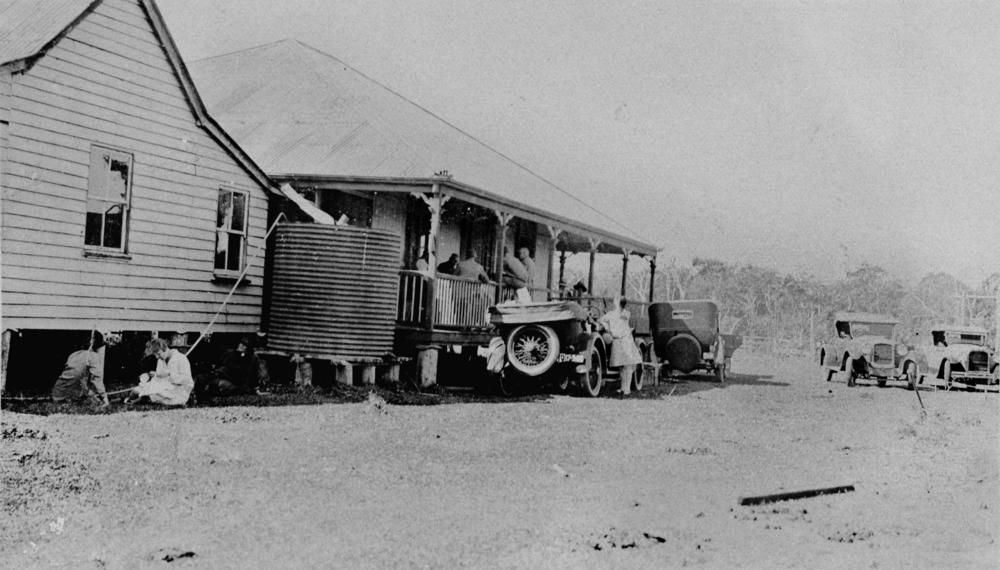 Vehicles gathered at a house in Deception Bay, Queensland
Deception Bay was named by Lt John Oxley in 1823 who assumed the bay was a river, because of this mistake and the shallowness of the bay, named it Deception Bay.
Dr Joseph Bancroft was a pioneer in experimenting in native plants for their health properties and through his meatworks, the preservation of meat, fish and vegetables. His son Thomas Bancroft carried on the tradition with some work in cultivating cotton and castor oil.
A rough-hewn pyramidal block of granite stands today on the foreshore highlighting the towering biological achievements of these two doctors.
The area was once large parcels of land supporting dairying and farming and while some large blocks remain today, most have been subdivided in line with providing housing for a growing community.
Source: www.moretonbay.qld.gov.au